I was never able to save money, or no, I used to suck at saving money. Every time I walked into a store and saw something I liked, I would think of all the reasons why I should purchase the item rather than why I shouldn't. It seemed like I wasn't really even spending that much, but every end of the month, when I checked my bank account, I always realize I spent a lot of money on things I didn't need or never even used. It really adds up.
It took a while before I actually realized there were things I really needed and that I could only afford them if I didn't spend my money on things I didn't need. I really need a car because from next year I won't be able to use public transfer for free, but I won't be able to pay for gas and insurance every month if I spend too much money on other things. I really need these tips to save money.
Here are some of the things that really helped me and tips you could use to save money.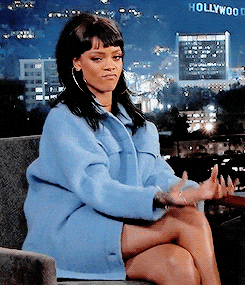 Disclaimer: This post contains affiliate links. I only use affiliate links of products and services that have tried and tested myself.
1. Change your spending habits
This is the most obvious one, I guess. Walking into a store and making as many excuses as you can to purchase a certain item will not help your wallet. Impulse shopping can be a difficult habit to break.
Did you know that when you touch an item on a store shelf, you are much more likely to buy it? According to a study by Wolf, Arkes, & Muhanna (2008).
Once you touch something, it registers into your brain, and you connect with it emotionally (even without realizing it). When we connect with an item emotionally, we unconsciously claim it as ours.

Stephany A. Sarkis Ph.D.
So not touching items while shopping can actually help you save money subconsciously. When shopping, ask yourself the following questions:
Do I really need it? If it is not something you need or really love, let it go.
Will this item go together with the clothes I already own? Chances are you won't find anything that actually goes with the item.
How often will I wear or use it? If the answer is less than once a month, let it go.
Is it good for the environment or ethically produced? Consider where, how, and by who the product was made. Would you really support a brand that uses child-laborers and sweatshops to produce fast fashion? If the answer is no, let it go.
When you see an item that you like, take a picture of it. Look back at the picture after a week or two and think again. Chances are you won't even like the item as much as when you first saw it.
A tip that has helped me save money is to ask myself the following question: Should I purchase this item or invest the money? Most of the time I invest the money. Up until now, it has been very rewarding!
2. Become a minimalist
A lot of people think being a minimalist means depriving yourself of things, but that is nonsense.
Minimalism is the intentional promotion of the things we most value and the removal of anything that distracts us from it.

Joshua Becker
As a minimalist, you keep the things that you actually need and love rather than accumulating things that aren't really valuable to you. It's better for your wallet and also for the environment as you subconsciously purchase fewer items produced in factories emitting CO2.
These are 9 simple minimalism guidelines from breakthetwitch.com:
The process is dynamic, not static
Declutter first, organize second
Not letting thing or the pursuit of things get in the way
There is no magical number of items
It's not about swapping experiences for things
Detaching your sense of self-worth from things you own
It's about building your decision muscle
It's not about having an easier life
Minimizing helps you to finish projects
As you can see minimalism doesn't just save money. It is about living more intentionally.
3. Start budgeting
What I like to use is the 50/30/20 budget rule in which 50% of your income goes towards the things you really need, 20% goes to your savings and 30% is for you to spend.
50%: Needs
Needs are those bills that you non-negotiable and necessary for survival. These include:
Rent or mortgage
Car payments
Insurance
Health care
Utilities
Minimum debt payment
Groceries
50% of your after-tax income should be all you need to cover your needs. If you're spending more than 50%, it might be a good idea to size down your apartment or get a cheaper car to save money. You could also save more money by cooking at home.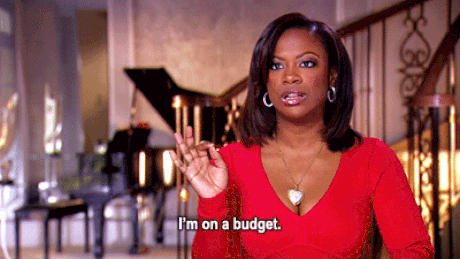 30%: wants
Want are thing you choose to spend money on even though tehy are not a necessity. For example:
Clothing
Dinner and movies
Vacations
Electronic gadgets
non-essential monthly subscriptions
These things are completely optional. Instead of going to the gym, work out at home. Instead of eating at an expensive restaurant, cook at home.
This category also includes those upgrade decisions you make, such as choosing an iPhone X Plus in stead of just an iPhone X. Wants are all those little extras you spend money on that make life more enjoyable and entertaining.
20%: savings
And last but not least, put 20% of your income into a savingsaccount. You should at least have enough money to live comfortably for three months in case you lose your job. After that, focus on retirement and meeting other financial goals down.
It's good to set a savingsgoals and challenge yourself. to set a more specific savingsgoal that is achievable for you, I wrote a blogpost about setting SMART goals.
Get a second bank account with a debit card
Getting a bank account and debit card will help you have more insight into how much money you spend and have left in your account. It can help you be more conscious while shopping.
I live in the Netherlands and I use Moneyou which sadly, is not available anywhere else. With the Moneyou app, I can divide my money into different "piggy-banks". Each piggy bank has a title and a savings goal. This really encourages me to save money. You can link the debit card to a specific piggy bank.
4. Use money-saving apps
Apps such as Rakuten can help you save money. With Rakuten, you'll receive a certain amount of cashback for each purchase that you make. It may be a small percentage but you'll see the money pile up eventually. Unfortunately, Rakuten is not available in the European Economic Area. I'm sure there are other cash-back networks that could help you save money.
Honey is another money-saving app that finds discount codes automatically to help you save more money while shopping.