The title may say "Round X" but you can join any time you want!
In this blogpost we will be setting goals for the next quarter. Why just for the next quarter? Quarterly goals are smaller, look less dounting and easier to achieve and so you are less likely to give up on your goals.
I wrote a blogpost about how to set quartely goals :
My status quo
Confession: I let myself go during quarantine in pretty much every aspect of my life. I know, I know… I've been lazy.
My mental health hasn't been the best lately. Before quarantine I was meditating consistently and that always prevented my (social) anxiety, but now that I haven't been meditating for while, scary and unrealistic scenarios pop up in my head. It has been getting in the way of getting things done and being happy.
My psysical health went downhill pretty quickly in quarantine. Ever since I was in relationship I was slowly gaining weight, but during quarantine I probably gained the most. The weight gain has stopped, but I still feel unhealthy and heavy. I gained a total of 17 lbs (or 8 kg's). I felt more confident in my body before I gained all this weight.
Financially I'm not very well off. I actually pay most of my bills nowadays with student loans and the debt is really adding up! I really want to start building up my life after college, but that is impossible when I'm in a sh*tload of debt. I hope to find a (corona-safe) job this summer. Maybe I can also make some money with my content, but I'm not getting my hopes up too much.
Regarding relationships I don't have many issues except for the fact that I sometimes feel too busy to visit my relatives. I don't like telling them I'm too busy because it makes me feel like I'm telling them they are not as important to me as other aspects of my life.
Because I have AD(H)D planning, organizing and staying consistent has always been a struggle to me. Because I stopped meditating, it got even worse. I really want to be able to create content consistently, but I really can't do that if I lack the discipline to stick to the goals I set.
My mental health
When I was 15 years old, I was diagnosed with ADD (Attention Deficit Disorder). I took Ritalin for a couple years. Ritalin is a psychoactive drug that makes you more alert for about 4 hours. The Ritalin worked well for me the first year. From the second year it kind of stopped working. I had to take larger doses for it to work, but got some bad side effects. I got very anxious and I became emotionally numb. Poeple around me, even my own sister, told me I had changed. When I stopped taking Ritalin, I had some rebound effects from which I recovered after about 6 months.
Ever since I stopped taking Ritalin I've been researching meditation and how it could help people with AD(H)D. I started meditating 2 years ago and everytime I meditated consistently, I felt happier and didn't have anxiety. Lately I haven't been meditating consistently and because of that I'm getting anxious more often. Also, I haven't been as productive. I made a playlist on YouTube with meditation music and put "meditating" on my habit tracker and in my planner. Hopefully this will remind me to meditate every day.
My physical health
My own physical health was great when I still lived with my parents, but ever since I moved out, I started gaining weight. I gained the most weight during quarantine. I want to lose at least 12 pounds (or 5kg's).
These are the healthy lifestyle habits that I want to adopt in order to lose that weight:
Do cardio 3 times a week
Eat three meals a day and watch carb intake
Eat at least 70 grams of protein a day
Drink 2,5 liters of water a day
No fried foods
No junkfood
Drink a glass of water evrytime you crave something
My personal finances
My quarterly goals are to save at least 400 euro's and to start making some money with my blog. The three ways I can money at the moment are advertising, affiliate marketing and donations. If you like my content, you can support me by keeping caffeinated. Click on the coffee cup in the bottom right corner of this website and buy me a coffee :).
I don't have enough monthly visitors on my website to get sponsorships. Setting that as one of my quarterly goals within the next 3 months would not be achievable. Show me some love by sharing this blogpost!
I thinks it's possible to make at least 150 dollars with my blog this quarter. It's not much but I'm willing to persist and see it turn into a fulltime income some day!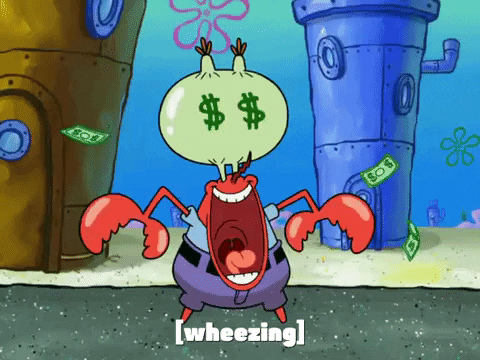 My relationships
I don't have many goals regarding my relationships. I have direct relatives that I don't spend too much time with. I really think some relationships with relatives just work better on a distance. I recently cut off an old highschool friend because I realised that the friendship just wasn't serving me anymore (mainly because she was gossiping about friends I do care about).
My planner, organizations and consistency
For people with AD(H)D consistent planning and remaining organized is CRUCIAL for consistency and accomplishing any goals. I use the Passion Planner to plan out my weeks and use the empty pages in the back to set quarterly goals. This has been working pretty well for me. I color code different tasks that work towards different goals, use a habit tracker and track my progress. The planner also had monthly reflection pages that have really helpes me be more aware of my bad habits and how I spend my time.
Join the quarterly goals community on Vibely
On a new app called Vibely creators can create communities and engage with their audience. I made a community called "The Quarterly Goal Setting Fam". Feel free to join the community, share your goals and achievements and also accept challenges. In this community you can receive feedback, advice and encouragement to reach your goals. I already made a few new friends on Vibely and so can you!
That was it for this quarter. Good luck the next 3 months!